About Risk Takers for Christ
Rev. Dale Glading, President
For 24 years, Dale Glading served as Founder and Executive Director of The Saints Prison Ministry. During that time, The Saints grew from a fledgling non-profit organization into America's largest athletic prison ministry with a national headquarters in Moorestown, New Jersey and branch offices in Colorado Springs, Richmond, Charlotte and Atlanta.
Under Dale's leadership, Saints athletic teams played and ministered in over 350 different correctional facilities in 25 states and Canada. As a result of those visits, more than 300,000 inmates were exposed to the Gospel message and 23,000 of them made professions of faith in Jesus Christ.
A published author and a former two-time candidate for the U.S. House of Representatives, Dale formed "Risk Takers for Christ" in 2011 to challenge believers to step out in faith and live life to its fullest for Jesus Christ.
Dale and his wife Deanna have been happily married for 33 years and counting. God has blessed them with three adult children and four precious grandchildren. Dale and Deanna live in Sebastian FL, where they are active members of Cornerstone Baptist Fellowship.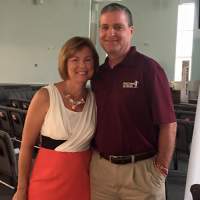 Rev. Larry Lilly, Vice President
Rev. Larry "Chap" Lilly served as the Chaplain of the Sussex Correctional Institution in Georgetown, DE for 27 years before retiring in 2012 to join Risk Takers for Christ. A graduate of Baptist Bible College in Springfield, MO and a faculty member at Atlantic Coast Bible College in Laurel, DE, "Chap" has also been a Certified Prison Fellowship Seminar Instructor for almost 30 years.
A gifted and passionate speaker, Chaplain Lilly and his wife Pat have three adult children and 11 grandchildren.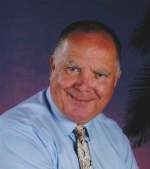 Eddie 'EJ' Tarpey, Director of Camps and Clinics
Eddie 'EJ' Tarpey is currently playing in the MBA (Masters Basketball Association) for Team USA South in the 50-54 division. He was also selected to represent the USA in the 14th World Maxi Championship in Italy (finished 5th) in June 2017, and was a member of the gold medal team in the NJ Garden Senior Games and the Florida Sunshine State Senior Games.
EJ is a former missionary athlete with The Saints Prison Ministry; FCA (Fellowship of Christian Athletes); Team Lasorgente in Giveno, Italy; and Operation Starting Line. He was all-conference at Evangel University and all-state at Phillipsburg High School in NJ. The former director of the West Jersey Hawks, EJ has conducted clinics in the U.S., Italy, Puerto Rico and the Dominican Republic. EJ has been mentored by Hall of Fame coach and 11-time NBA champion Phil Jackson; Princeton University coach Pete Carrill; and former NBA All-Star and 12-year NBA vet Steve Mix.
EJ's desire is to share God's love thru basketball to kids and adults in the USA, Puerto Rico, the Philippines, and beyond. He and his wife Eden have been married for 21 years and have a daughter, Sunshine. The Tarpeys attend Tabernacle Ministries and reside in Vero Beach FL.
EJ graduated from Evangel University with a B.S. in Sociology and a minor in Business.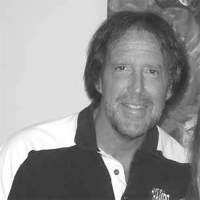 Christopher "Chris" Glading, Director of Programs and Publicity
Chris Glading has been with Risk Takers since its inception, serving as a missionary athlete on our basketball and softball teams as well as a volunteer on numerous other prison ministry trips. He also helped launch our Living H2O Initiative in 2012.
Chris formally joined our Risk Takers staff in 2014. He is a talented writer who pens weekly devotional messages for RTC. Chris attends Genesis Church in Vero Beach, where he helps lead the youth group.
A licensed Investment Advisor Representative with the State of Florida, Chris earned his B.S. in Business Administration with Summa Cum Laude honors from Indian River State College in 2016.